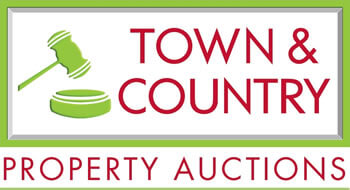 Lets Move in partnership are the licensed partner of Town & Country Property Auctions in the West Midlands, which means we offer a property auction service throughout the West Midlands that can help you find the perfect home. Sale by auction is increasing in popularity for both buyers and sellers. Moving house is a lengthy and expensive process. However, by buying your home at a property auction you can reduce the cost, and find your perfect home fast.
Our property auctions in the West Midlands are popular amongst landlords, property developers and families alike. Whether you're looking for a fixer upper, or a modern ready to go home, we have it all! Perhaps you need to move fast, you may be relocating for work and are looking for a quick move, buying your house at auction is a great choice.
Houses can be purchased at a fair market value, without expensive agency fees, reducing the cost to both the buyer and the seller.
For more information about our property auctions in the West Midlands, please get in touch. We offer friendly and professional advice, helping find you your dream home or next project.
No Upcoming Auctions at present