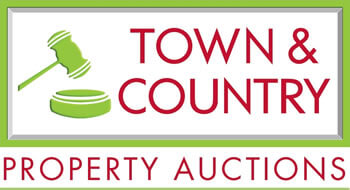 Are looking to sell your home? Here at Lets Move we are the licensed partner of Town & Country Property Auctions which means we offer a property auction service covering the whole of the West Midlands. Selling your West Midlands property traditionally can take time. However, when you put your home under the hammer you'll be surprised how quick and easy it can be!
One of the most exciting facts is that we have bought live auctions back to Telford. This means we are ideally located to cover Shropshire, Staffordshire & Worcestershire and clients can be easily serviced from our Telford office.
There are many different people, properties and situations that make sale by auction a great way to release equity without the stress. Whether you're a landlord looking to retire, a couple parting ways or have inherited the property it's a great way to release the property's equity.
Offering property auctions in the West Midlands, we act on behalf of several different institutions that you would usually have to deal with when selling your home. This includes banks, local authorities, housing associations and many more. Which means that regardless of your circumstance we can offer professional, independent and friendly advice to help you. To find out more information about our property auctions in the West Midlands please get in touch. We can put your property for sale at market value without paying sales commission; maximizing your financial return and saving you heaps of time.
That's right No selling fees, its simple so get in touch.
Contact us today